Defective Products & Machinery Cases
Filing a Product Liability Claim on Your Behalf
When you purchase any type of product, you trust that it has been designed and manufactured safely. Any necessary warnings should be listed clearly on the label or in the box. Unfortunately, this is not always the case. Somewhere between the design, manufacturing process, and marketing, something can go wrong and it can lead to very serious injuries. This includes injuries from consumer products and industrial equipment and machinery. If you or someone you care about has been hurt by a defective product or machinery, our Redwood City personal injury attorney offers legal representation on your behalf.
We work with clients who have been injured as a result of: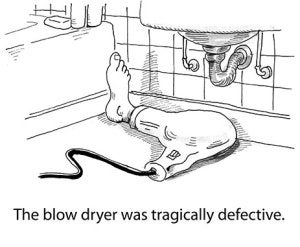 Defective consumer products
Defective commercial equipment
Defective machinery
Defective medical products
At our firm, the Law Office of Juan M. Simon, we have 30+ years of experience and are bilingual as well. To schedule an appointment for a case consultation, call us now at (650) 366-6476!